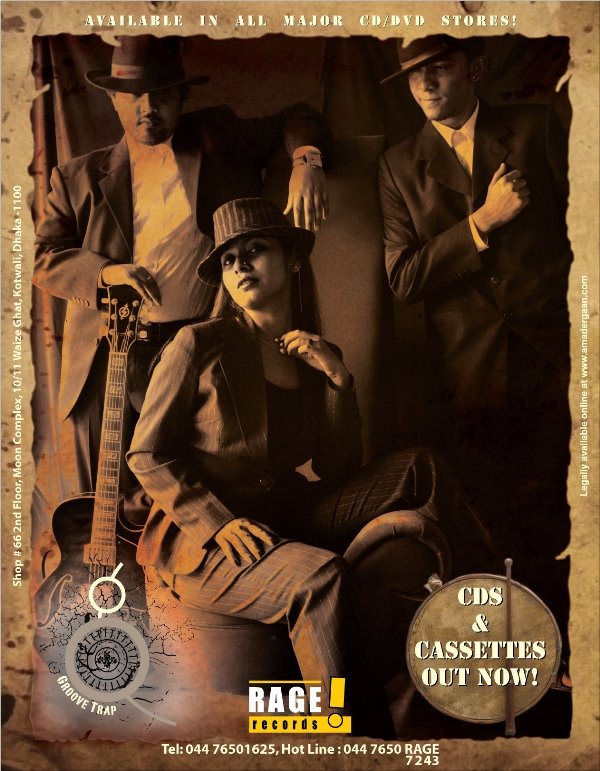 65% funk, 25% acid jazz, 5% rock, and 5% pop...
From the funky rhythms of heart stopping acid jazz, coupled with your favorite dosage of soul rock and pop, GrooveTrap is the dish you would want to have when maybe nothing goes your way.
Melody is at the very heart of anything GrooveTrap does, and if you want a better taste of it, gather your spoons, and indulge in GrooveTrap's tracks... and keep a lookout for upcoming live gigs!
GrooveTrap is Saif,Simin and Jasper...
Visit:
www.groovetrap.com
GET YOUR COPIES NOW AND FUNK YOURSELF!!